This meeting is an excellent opportunity to present research results and interact with professionals and students interested in bat conservation in the northeastern United States. We hope you will all take the opportunity to attend. We look forward to seeing you in January. Do not hesitate to contact us if you have questions.

The 2013 Northeast Bat Working Group Meeting will be held at:

Best Western Albany Airport Inn
200 Wolf Rd.
Albany, NY 12205
518 458-1000

This meeting site is a short distance from Albany International Airport, ALB. All guests receive complimentary shuttle service.

This hotel has renovated rooms, free wifi and updated amenties. The event room rate is $79.00 and includes a full hot breakfast buffet. Rooms are not guaranteed at this point, but the hotel will honor the meeting rate assuming rooms are available. Parking is free. Reservation should be made directly with Best Western Albany. Mention the NEBWG meeting to receive the discounted rate.

In addition to hotel breakfasts for registered guests, inclusive breaks plus one luncheon during the meeting, Wolf Rd. offers a wide selection of nearby dining options.

Meeting registration is $75.00. You may register online through Paypal or by check at the event.


Abstract submittal deadline is 01 December 2012. Authors will be selected and notified by 07 December 2012. Authors submitting abstracts must register for the conference at the same time. Download call for presentations.

Pre-registration is now closed. Registration by cash or check only onsite.

Sessions will begin at Noon on Wednesday, January 9 and conclude at Noon on Friday January 11.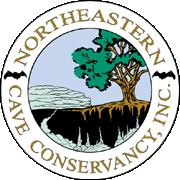 The Northeastern Cave Conservancy, Inc. is serving as meeting co-host and is providing event logistic support.
Michael Fishman mfishman@bartonandloguidice.com will be organizing the program.
Meeting Sponsors:
Platinum Level Sponsor Wildlife Accoustics


Silver Level Sponsor Bat Conservation and Management, Inc

Silver Level Sponsor Speleobooks

Silver Level Sponsor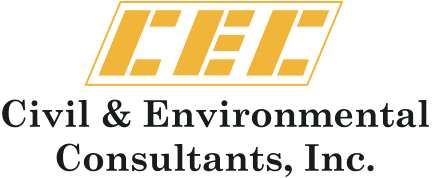 Bronze Level Sponsor Avinet

Bronze Level Sponsor Titley Scientifc USA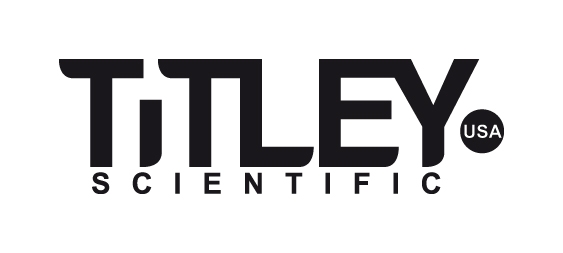 Additional Sponsorships Welcome. Contact Emily for details.
Added Events: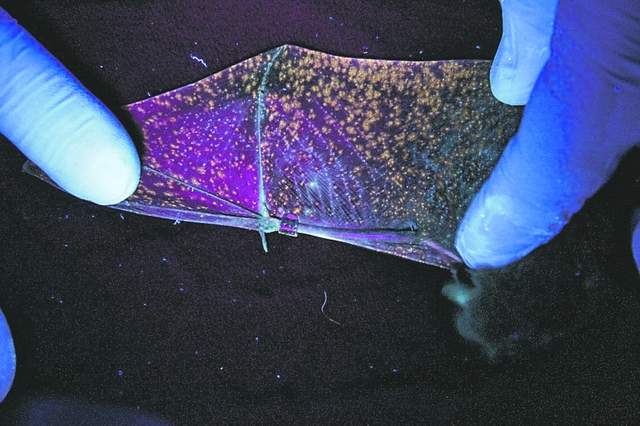 There is a pre-meeting discussion on the topic of UV use in WNS work scheduled for Wednesday A.M. hosted by John Gumbs and John Chenger. This is a no-fee event.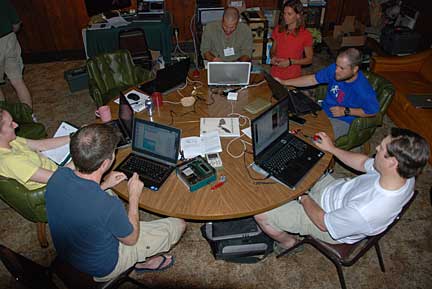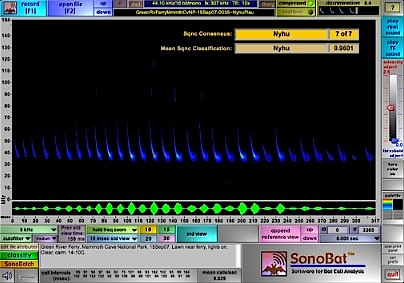 A SonoBat Software Training Workshop will be held post meeting hosted by Bat Conservation and Management, Inc. and SonoBat. Seperate SonoBat Workshop preregistration is required. This event will begin at the conclusion of the NEBWG meeting on Friday and run through midday Sunday the 13th.
MEETING AGENDA
All Sessions and Workshops are in the Ballroom
DRAFT 12.12.12
DAY 1: Wednesday, 09 January 2012
Member State Updates, NEBWG Business Meeting, Committee Updates

9:00 AM Introduction to UV Workshop John Gumbs

General Session 1: Member State Updates
12:50 PM Welcome, Introductions: State Updates (Moderator: Michael Fishman)
1:00 Maine/Quebec/Massachusetts and other absentee summary
1:15 New Hampshire Emily Brunkhurst
1:30 Vermont Scott Darling
1:45 Massachusetts Tom French (invited)
2:00 Rhode Island Charles Brown
2:15 Connecticut Kate Moran

2:30 3:00 BREAK - Legal Stimulant Beverages and Refreshments Served
General Session 1 (continued)
3:00 New York Carl Herzog
3:15 Ohio Jennifer Norris
3:30 Pennsylvania Cal Butchkoski
3:45 Maryland Dan Feller
4:00 New Jersey Mike Valent
4:15 Delaware Holly Niederriter
4:30 West Virginia Craig Stihler
4:45 Virginia Rick Reynolds

5:00 5:15 BIO-BREAK

General Session 2: NEBWG Business Meeting and Committee Updates
5:15 Business Meeting and Other Committee Updates (Moderator: Mike Fishman)
* NEBWG, Inc. Mike Fishman
* www.nebwg.org update John Chenger
* Committee Updates: Wind Energy Guidelines (Rick Reynolds); Others...
* 2014 NASBR Emily Davis
* NEBWG 2014 Nomination
* New Business

6:30 Dinner (on your own)

Evening Session
8:00 9:00 Informal Committee Meeting Time (Committee Chairs to Coordinate)
8:00 12:00 Networking and Recreational Consumption Hospitality Suite* or On Your Own

DAY 2: Thursday, 10 January 2012
General Sessions

General Session 3: WNS Pitfalls & Progress Moderator: Al Hicks
8:30 AM WNS National Update Jeremy Coleman, USFWS
8:50 WNS Effects on Eastern States Carl Herzog (double slot), NYS Dept. Of Environ. Conservation
9:10 WNS Effects on Eastern States Carl Herzog (double slot)
9:30 Diagnostic Fluorescence of WNS Lesions in Bat Wing Membranes Greg Turner, PA Game Com.
9:50 Changes to Bat And Aquatic Communities Due to White-Nose Syndrome Kate Miller
10:10 10:30 BREAK - Legal Stimulant Beverages Served

General Session 4: What Do We Hear About Acoustics? Moderator: John Chenger
10:30 Using Auto Classifiers for Acoustic Surveys: Do Results Reflect Reality? Janet Tyburec
10:50 Comparison of Automated and Manual Acoustic Identification Methods Trevor Peterson
11:10 Ongoing Offshore Acoustic Bat Research in the Atlantic and Great Lakes Reg. Steve Pelletier
11:30 Doubting Thomas Probably Did Not Own An Anabat Mark Ford
11:50 A Field Test of Two Acoustic Classification Systems to Discriminate Indiana Bats Joe Szewczak
12:10 Mobile Platforms for Acoustic Monitoring at Off-Shore Wind Project Sites D. Scott Reynolds

12:30 1:30 Lunch (Provided on the Pool Deck)

General Session 5: Monitoring Bat Populations and Activity Moderator: Robyn Niver
1:30 Changes in Bat Activity Over 4 Years at Dunnville Bat Monitoring Station Derek Morningstar
1:50 Relative Reduction of Myotis Activity in Long Term Acoustic Surveys Sarah Boyden
2:10 Bats of Long Island Michael Fishman
2:30 A Synopsis of 2012 Indiana Bat Captures in WV's Northern Panhandle Carl Anderson
2:50 Bat Summer Distribution Models for New York State Kelly Perkins
3:10 Impacts of WNS on Bats at Great Swamp NWR, NJ Jennifer Bohrman

3:30 BREAK Legal Stimulant Beverages and Refreshments Served

General Session 6: Mortality and Mitigation: Assessing Impacts Moderator: Noelle Rayman
4:00 The Bloomsburg WindJET: A Wildlife Sensory Impact Assessment John Huckins
4:20 Environmental Variables Related to Tree Bat Kills at Wind Turbines Across NY Kelly Perkins
4:40 Band Retention, Band-Related Mortality, and Winter Handling of MYLU Al Hicks

5:00 Dinner (on your own)

Evening Session 7
7:00 8:00 Indiana Bat Survey Protocol Update Robyn Niver
8:00 12:00 Networking and Recreational Consumption Hospitality Suite* or on your own

DAY 3: Friday, 11 January 2013
General Sessions and Close

General Session 8: Research, Conservation, and Management Potpourri Moderator:
8:30 Uncertainty in Home Range Estimates of Little Brown Bats Laci Coleman
8:50 The Survivors: A Summer Sketch of Myotis lucifugus and Myotis septentrionalis Cindy Hauser
9:10 Brandenbark(tm) Mitigation & Habitat Enhancement Tool for Tree Bark Roosting Bats Josh Adams
9:30 Calling a Spade a Spade (Or a Chicken) Al Hicks
9:50 Conservation and Recovery Working Group Update Robyn Niver
10:10 Eastern Small-footed Bat (Myotis leibii) Ecology at Acadia National Park Tim Divoll

10:30 BREAK Legal Stimulant Beverages and Refreshments Served (Don't forget to check out of hotel!)

General Session 9: House Bats and Bat Houses Moderator:
11:00 Vermont's Got Bats? Campaign Allysa Bennett, VT F&W Dept
11: 20 Appalachian Summer Bat Roost Counts in PA Cal Butchkowski
11:40 House Bat Exclusion John Chenger

12:00 Wrap Up, Closing Comments

5:00 Sign in for the Sonobat Acoustic Software Workshop; Workshop starts promptly at 6:00 pm.
*Hospitality Suite will be in the Shaker Room
---- ---- ----
Contact Emily Davis emily@speleobooks.com 518 295 7978 for registration and general event information. We look forward to seeing everyone in Albany in January.
Participants List as of 01/07/13. 119 attendees registered.

| | | |
| --- | --- | --- |
| First Name | Last Name | Association |
| Josh | Adams | Copperhead Environmental Consulting |
| Erin | Adams | |
| Carl | Anderson | Biodiversity Research Institute |
| Dan | Arling | Monongahela National Forest |
| Amanda | Bailey | NY State DEC |
| Virginia | Balke | Delaware Tech. Community College |
| Dorothy | Barr | Harvard University |
| Jack | Basiger | Civil & Environmental Consultants Inc. |
| Merlin | Benner | Wildlife Specialists |
| Jennifer | Bohrman | Fish and Wildlife Service |
| David | Bonomo | |
| Neil | Bossart | Pittsburgh Wildlife &Environmental Inc |
| Kaliopi | Bousses | Delaware Tech. Community College |
| Sarah | Boyden | Stantec |
| Charlie | Brown | R.I. Division of Fish and Wildlife |
| Sarah | Brownlee-Bouboulis | Delaware Division of Fish and Wildlife |
| Amanda | Brumbaugh | Sanders Environmental Inc. |
| Emily | Brunkhurst | NH Fish & Game |
| Cal | Butchkoski | PA Game Commission |
| Bryan | Butler | Bat Conservation and Management |
| John | Chenger | Bat Conservation and Management |
| Michael | Clark | NY State DEC |
| Laci | Coleman | Virginia Tech |
| Jason | Collins | Sanders Environmental Inc. |
| Martyn | Cooke | |
| Brian | Cooper | Pit |
| Chris | Corben | Titley Scientific |
| Traci | Cummings | WVDOH |
| Scott | Darling | Vermont Fish & Wildlife Dept. |
| Emily | Davis | Speleobooks |
| Timothy | Divoli | Biodiversity Research Institute |
| Chris | Dobony | |
| Rick | Doyle | WVDNR |
| Laura | Eaton | US Fish and Wildlife Service |
| Laura | Eaton | Great Bay NWR |
| Lindsey | Fenderson | US Fish and Wildlife Service |
| Jonathan | Fiely | Biodiversity Research Institute |
| Michael | Fishman | Barton & Loguidice |
| Mark | Ford | Virginia Tech |
| Brianna | Gary | NY State DEC |
| mario | Giazzon | |
| Katie | Gillies | Bat Conservation International |
| Jeff | Gruver | |
| John | Gumbs | BATS Research Center |
| MacKenzie | Hall | Conserve Wildlife Foundation of NJ |
| Jim | Hart | Wildlife Specialists |
| Aimee | Haskew | Bat Conservation and Management |
| Christopher | Hauer | Dept of Bio, East Stroudsburg University |
| Cynthia | Hauser | PA Game Commission |
| Nancy | Heaslip | NY State DEC |
| Carl | Herzog | NY State DEC |
| Baden | Hoffman | Alliance Consulting, Inc. |
| John | Huckans |  Bloomsburg University |
| Morgan | Ingalls | Antioch U. & Northeastern Cave Conservancy |
| Lauren | Johnson | Stantec |
| Kim | Livingood | Titley Scientific |
| Adam | Mann | GAI Consultants Inc |
| Jeremy | Markuson | |
| Lisa | Masi | NY State DEC |
| Dr. Brooke | Maslo | Rutgers University |
| Mollie | Matteson | Center for Biological Diversity |
| Cynthia | Maynard | |
| Elizabeth | McGovern | Dept of Bio, East Stroudsburg University |
| Christopher | McKinney | |
| Cara | Meinke | WEST, Inc. |
| Elise | Merrill | Sanders Environmental Inc. |
| Kate | Miller | Wesleyan University |
| sydney | Morgan | WVDOH |
| Derek | Morningstar | Golder Associates |
| Holly | Niederriter | Delaware Division of Fish and Wildlife |
| Robin | Niver | US Fish and Wildlife Service |
| Paul | Novak | NY State DEC |
| Kathleen | O'Connor | NY State DEC |
| Michael | O'Mahony | Normandeau Environmental Consultants |
| Luke | Owens | |
| Suzanne | Paton | Fish and Wildlife Service |
| Jeff | Peil | Vesper |
| Steve | Pelletier | Stantec |
| Kelly | Perkins | The Nature Conservancy |
| Trevor | Peterson | Stantec |
| Leighlan | Prout | White Moutain National Forest |
| James | Pruitt | West Chester University |
| Doug | Raybuck | Bat Conservation and Management |
| Noelle | Rayman | Fish and Wildlife Service |
| Richard | Reynolds | VA Dept. of Game & Fisheries |
| Scott | Reynolds | North East Ecological Services |
| Chris | Sanders | Sanders Environmental Inc. |
| Jeff | Schwierjohann | Copperhead Environmental Consulting |
| Kirk | Silas | Bat Conservation and Management |
| Todd | Sinander | Bat Conservation and Management |
| Ryan | Slack | Civil & Environmental Consultants Inc. |
| Steven E. | Smith | PA Dept. of Conservation & Nat. Resources |
| Sherwood | Snyder | Wildlife Acoustics Inc |
| Amanda | Stasiewicz | |
| Craig | Stihler | WVDNR |
| Leslie | Sturges | Save Lucy |
| Liedeke | Sweitzer | Delaware Tech. Community College |
| Kimmi | Swift | Delaware State University |
| Joeph | Szewczak | SonoBat |
| Greg | Turner | |
| Janet | Tyburec | Janet Tyburec Consulting |
| Paul | Ullrich | Wildlife Acoustics Inc |
| Ryan | Von Linden | NY State DEC |
| Susi | von Oettingen | US Fish and Wildlife Service |
| Kevina | Vulinec | Delaware State University |
| Jack | Wallace | WVDNR |
| Megan | Wallrichs | Delaware State University |
| Drew | Wanke | Wildlife Specialists |
| Mike | Warner | Speleobooks |
| Kristen | Watrous | Project Manager Stantec |
| Sandy | Widden | Dept of Bio, East Stroudsburg University |
| Lindsey | Wight | Stantec |
| Scott | Wixsom | US Forest Service |
| Stacy | Wolbert | Pennsylvania Game Commission |
| Mary Beth | Wright | Avinet Inc. |
| Risa | Wright | Missouri State University |
| Lindsey | Wurts | |
| David | Yates | Biodiversity Research Institute |
| Peter | Youngbaer | National Speleological Society |
About The Northeast Bat Working Group, NEBWG.ORG